Total : 0
SUPER ALLOY VALVES
In 2014, for high requirements in severe environment, valtec developed special material (Alloy, Duplex, and Ti) valves.
The upgraded improvement led us into higher grade of production and stepped into new margin markets!
Products produced are included of kinds of 2 way ball valves (Flanged 2-pc & Threaded end 3-pc,
Sanitary ball valves.) Besides, any types are available if order weight for one shipment is full 80kgs!
Materials available:
AUSTENITIC STAINLESS STEEL
Alloy 20
ASTM A351 CN7M
SUPER AUSTENITIC STAINLESS STEELL
254Mo
ASTM A351 CK3MCuN
NICKEL BASED ALLOY
Monel 400
ASTM A494 M-35-1 (B164)
Hastelloy C
ASTM A494 CW12MW
Hastelloy C 276
ASTM A494 CW6M
Inconel 625
ASTM A494 CW6MC
Inconel 713C
Inconel 718
NI-CO-MO ALLOY
Hastelloy C
Hastelloy C276
DUPLEX STAINLESS STEELY
1A
ASTM A890 CD4MCu
1B
ASTM A890/ 955CD4MCuN
1C
ASTM A890 CD3MCuN
2A
ASTM A955 CE8MN
3A
ASTM A890/ CD6MN
4A
ASTM A890/ 955 CD3MN
5A
ASTM A890 / 955 CE3MN
6A
ASTM A890 / 955 CD3MWCuN
Titanium
ASTM B367 Grade C-2, C-3 (CP-Ti)
ASTM B367 Grade C-5 (Ti-6Al-4V)
Ti-811 (Ti-8Al-1V-1Mo)
TI 6AI-4V (TI 6-4)
Austenitic Stainless Steel
SS303, SS304, SS310, SS316, SS316L
Precipiate Hardening Stainless Steel
15-5PH 17-4PH
Aluminun
A356 A357 C355 E357
Minimum order for one kind material: 80Kgs
Materials indicated are used on body, cap, ball & stem.



Gallery of Super Alloy Valves produced: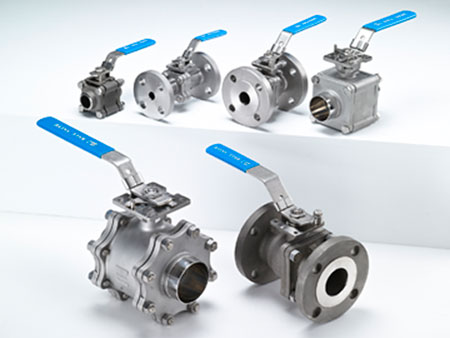 For any further information or enquiry, please contact valtec immediately (valtec@valtec.com.tw),
and we will do the best for you!